Top Books to Read when Travelling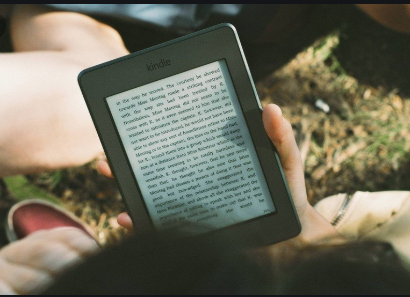 Holidays provide great opportunities for leisure, fun and adventure, quality time with your family or loved ones, and immense relaxation. When packing up for a holiday, you should make sure that you are well equipped with all the essentials like travel documents, toiletries, appropriate clothing and accessories, your mobile phone, laptop, and your books.
Whether you are on a flight or a train or bus, your book can give you a wonderful company throughout your journey. Even after arriving at your holiday destination, you can find ample time to devote to reading, apart from indulging in other activities. You might want to: read a book to do some brainstorming, reflect on the inner and outer world around you, keep yourself well-informed with the current affairs, or just pass a good time with your favourite classical novel or an anthology of poems. Visit an online bookstore like Book Depository for a great selection.
Here is a list of top books to choose from, to take along with you on a holiday:
The Alchemist by Paulo Coelho
Gone with the Wind by Margret Mitchell.
It is a classical novel that will take you to the world of Scarlett O Hara and Rhett Butler. Feel the passion of love, hatred and jealousy.
The Da Vinci Code by Dan Brown
Experience the thrill and explore the mystery of decoding the Da Vinci Code by Dan Brown.
War and Peace by Leo Tolstoy
One should read this masterpiece of all times and learn about the complex phenomenon of human nature and the power of politics.
Insight city guides by the Discovery Channel
This can serve as a wonderful authentic pocket guide to whichever city you are visiting.
The Best of Sherlock Holmes by Arthur Conan Doyle
It is a wonderful collection of the favorite twenty stories of Sherlock Holmes. It is a treat for all those fans of Sherlock Holmes, who are never tired of reading the tales of this famous fictitious detective.
The autobiography of Martin Luther King, Jr. by Clayborne Carson
We all were intrigued when Barrack Obama was elected as the President of USA, in 2008. Martin Luther King, Jr. had envisioned a black African-American running his country. Now that his dream is realized, and the face of international politics has changes for ever, you might like to read his autobiography.
The Best American Short Stories (2003) by Walter Mosley, Katrina Kenison
Usually, one does not have much time to read through lengthy novels in a stretch on a vacation. Short stories are remarkable in their conciseness and their themes. These are also lighter in their mood and context. This collection is recommended to be taken along because it surely will give your thinking a new dimension during your holiday.