Top 10 Things to Do in Bali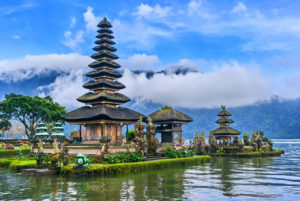 Bali, in Indonesia is a firm favourite with tourists from around the world and has built up a reputation for being a great holiday destination in Asia. From its early days in the 60's when there were only a few rough footed surf travelers to today where you have hordes of Australians getting off their cheap, direct Jetstar flight from Australia. Bali has so many things to do and really does cater for almost everyone, from the 24/7 parties of Kuta to the relaxed spa's in Ubud. So with quite a varied type of traveler a top 10 things to do in Bali might be hard to pin down. However hopefully the following top 10 things to do will appeal to the majority of visitors to Bali.
So here are the top 10 things to do in Bali:
10 – Shopping – Everybody loves shopping and more so in Bali where you can haggle over 5 cents. There are some good bargains to be had and some nice things to buy, but there is also a lot of crap tourist rubbish.
9 – Bungy – OK, so not suitable for everyone but even if you don't jump its fun to watch. The one down in Legian allows you to ride bikes off.
8 – Surf lessons – These are a must on Bali being such a surf orientated island. Try it now and if you are a beginner get one of the huge boards that float and have soft edges.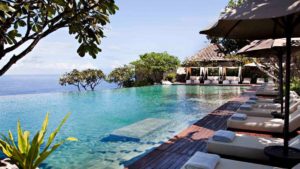 7 – Temples – Bali has loads of them and they are usually really interesting and ornate. Get lucky and watch one of the ceremonies if you time it right.
6 – Ku De Ta Bar and restaurant – It's just very cool, so take a look and be part of the cool crew.
5 – Hire a Vespa – Any scooter will do really but a nice old school Vespa is a great fun way to explore the island. Take it easy as the roads and traffic are both pretty bad. Not a place to learn to ride a scooter.
4 – Monkeys – You can see them at many temples such as the one in Ubud, or if you prefer not to risk your sun glasses or camera go to the zoo.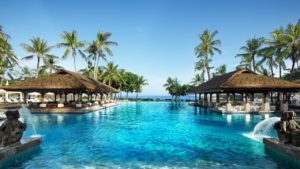 3 – Seafood – Bali is an island and it has great seafood. Pretty simple really, so get down to Jimberan Bay and eat some fresh seafood right on the beach.
2 – Party at Kuta – The party place on Bali where anything goes. Drink, dance and make a fool of yourself and try not to be sick or have you wallet stolen by kids on the street.
Make Bali your next vacation stop, you won't regret it!